One of the top questions that comes up for the Rewritten Life team is — what books, tools, services, resources do you need to "Rewrite Your Life". We have tried nearly everything and have put together a nice list of resources we recommend.
We will never recommend something we haven't tried ourselves. And please know that these links below are affiliate links — so we get a small credit if you sign up using our links. Thanks in advance for supporting us.
Clickfunnels is a must have for any online business owner. If you sell products or services online — we strongly suggest giving Clickfunnels a try. Funnels are simply the logical steps you need to sell something. Clickfunnels just makes it easy to create your landing pages, offers, email lists, affiliate offers and more.
They offer a FREE 14 DAY trial to get your feet wet with the system. We also have put together some bonuses for you on top of your trial. You can find those extra bonuses here if you'd like. Or simply signup for your FREE 14 DAY TRIAL of Clickfunnels here.
The next book you should read is also written by Russell Brunson and it's called "Dotcom Secrets". It was actually published before "Expert Secrets" but I prefer to read them in this order. Dotcom Secrets talks about how you can grow your company online. The coolest part about this book is that you can pick it up for free (you just cover the shipping expense).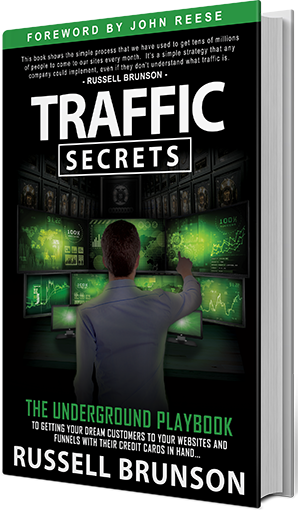 If you own a business, sell a product, offer a service — or basically do anything sales related whatsoever — you need to be a part of Marketing Boost.
It's the BEST incentive marketing plan out there. Ever! You can offer your audience free vacations, free hotel gift cards, free dining gift cards, and more!
What's the catch? Nothing really! Read more about it here and get signed up now. I met the owner of this company in 2018 at a conference and he is impressive. They are co-owned by BookVIP and VERY legit.
Incentive Marketing andMarketing Boost can help make you a LOT of money. Contact me to learn how we use it in our businesses.
Social proof is one of those areas that people miss out on often times in business. What is social proof? It's testimonials, stories, case studies — PROOF — that people like what you are selling.
With Morevago, you can have little bubbles pop up in the corner of your opt in and sales pages with messages such as…
"Ryan just bought product X 34 minutes ago…"
And so on. Adding social proof to a few of our product sales pages increased the sales rate by nearly 20%.